Hi all, as many of you know by now, at the start of July 2022, i posted a few outright bets for the season and ended up with 2 winners at 45/1 and 57/1, both bets returned a combined total of over £2300. Ever since these winners, i've had messages every day asking for 23/24 season bets, well here they are. Just be careful, just because we've won last season doesn't mean these are straight forward and as always, only bet what you can afford to lose.
*Dont forget, throughout the season i will be providing daily football tips as per the last 10 years, you can get yourself a FREE trial by simply creating an account on the website.*
I've put a lot of time and research into these bets and they are being provided for FREE, can i just ask for 1 favour in return though please? If you're joining in with me on these, could you simply share my post on any social media platforms that you've got, a tweet with my @ (@Footy_Tipster) or simply a RT, it's all massively appreciated and it really helps me grow the account & makes me want to post more free content like this - thank you.
I am using SkyBet for the below bets, simply because they offered better odds than Bet365 - Good luck!
39/1 (Season Bet 1)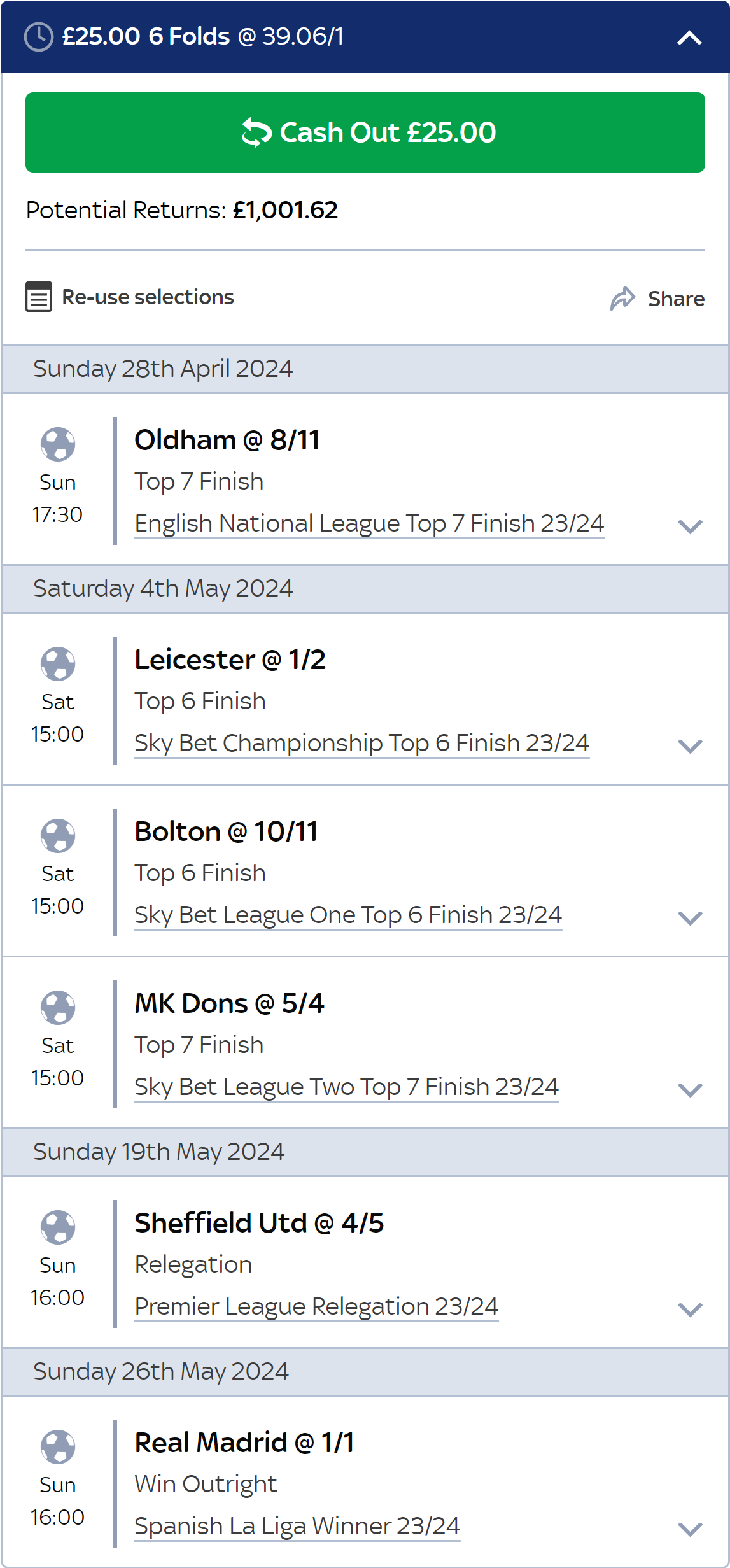 40/1 (Season Bet 2)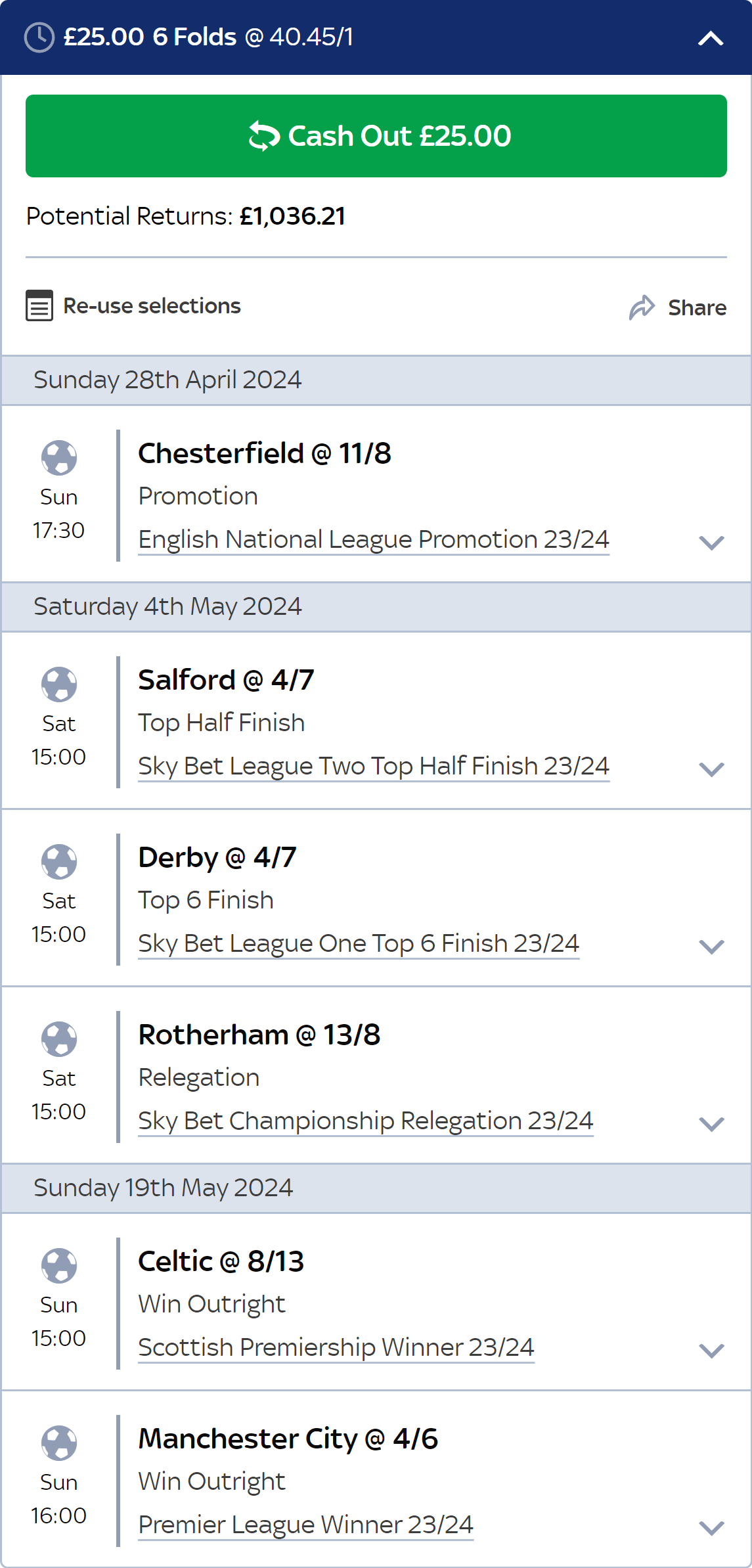 61/1 (Season Bet 3)

333/1 Longshot - Freebet Used (Season Bet 4)